The following is the final design created for Rivkah Rebelle. The front of the business card was printed in a metallic gold Pantone.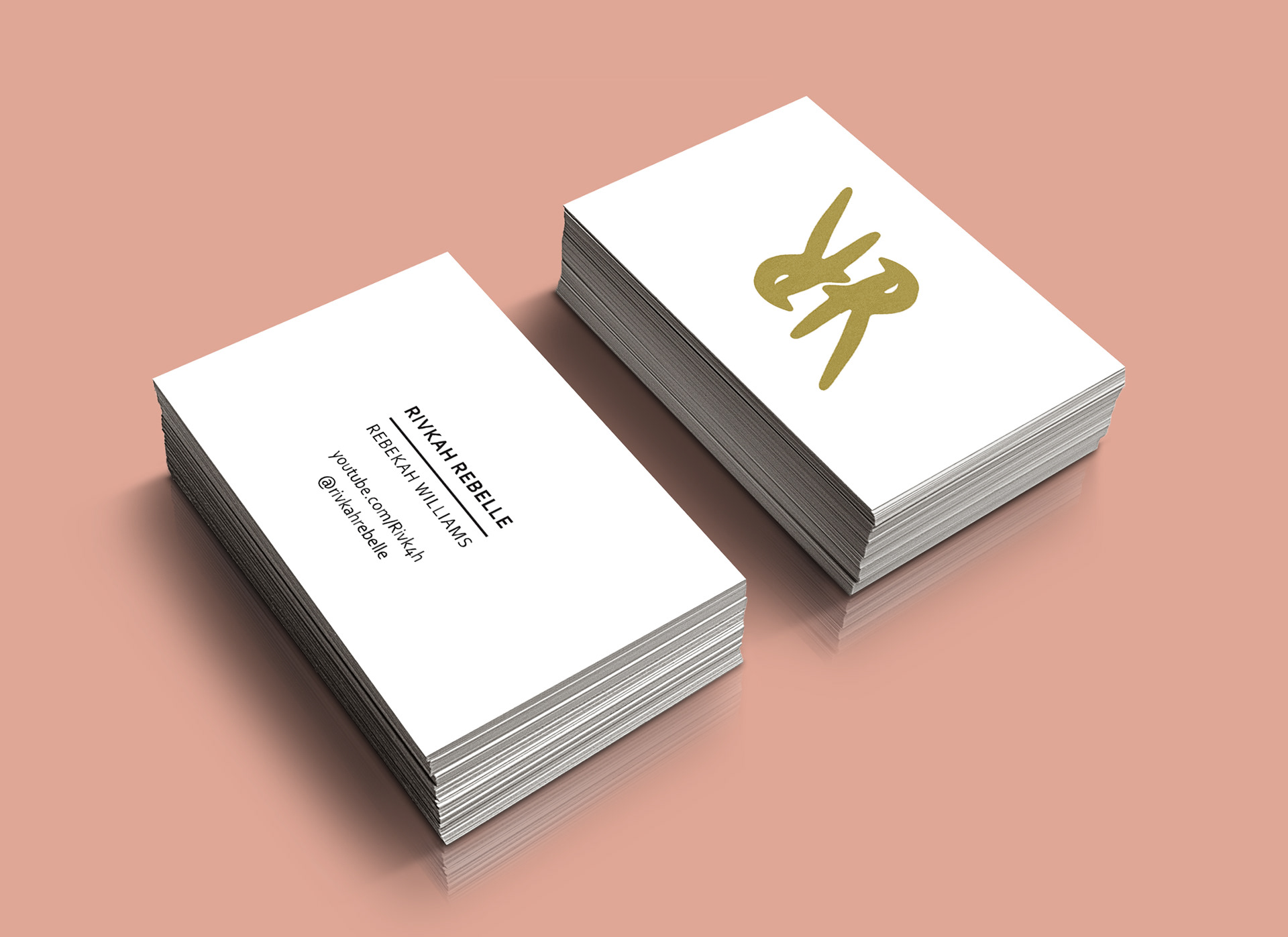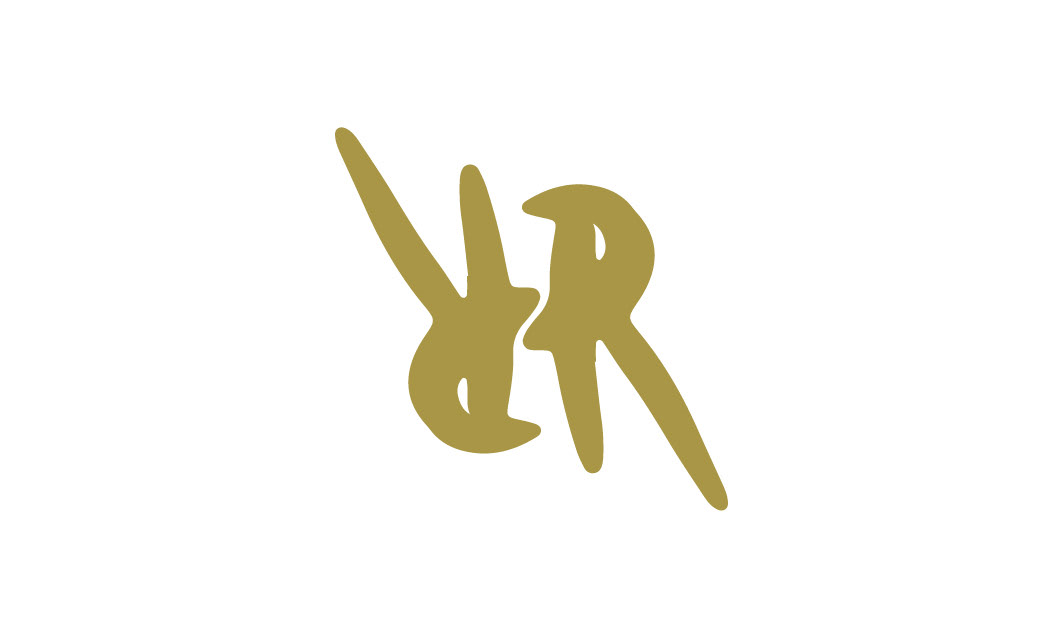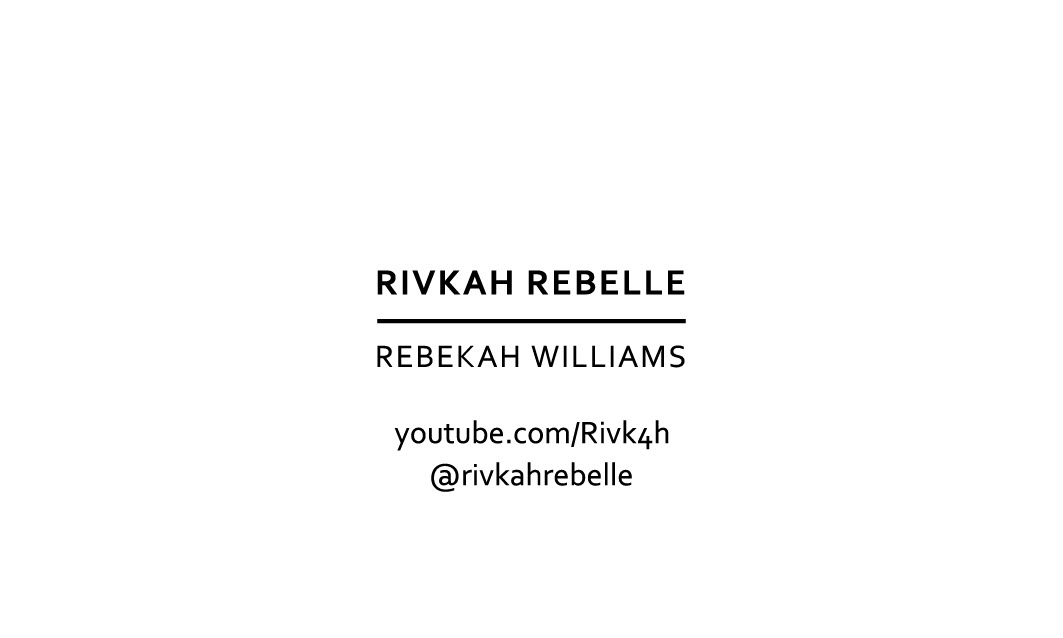 Other design options created during the process.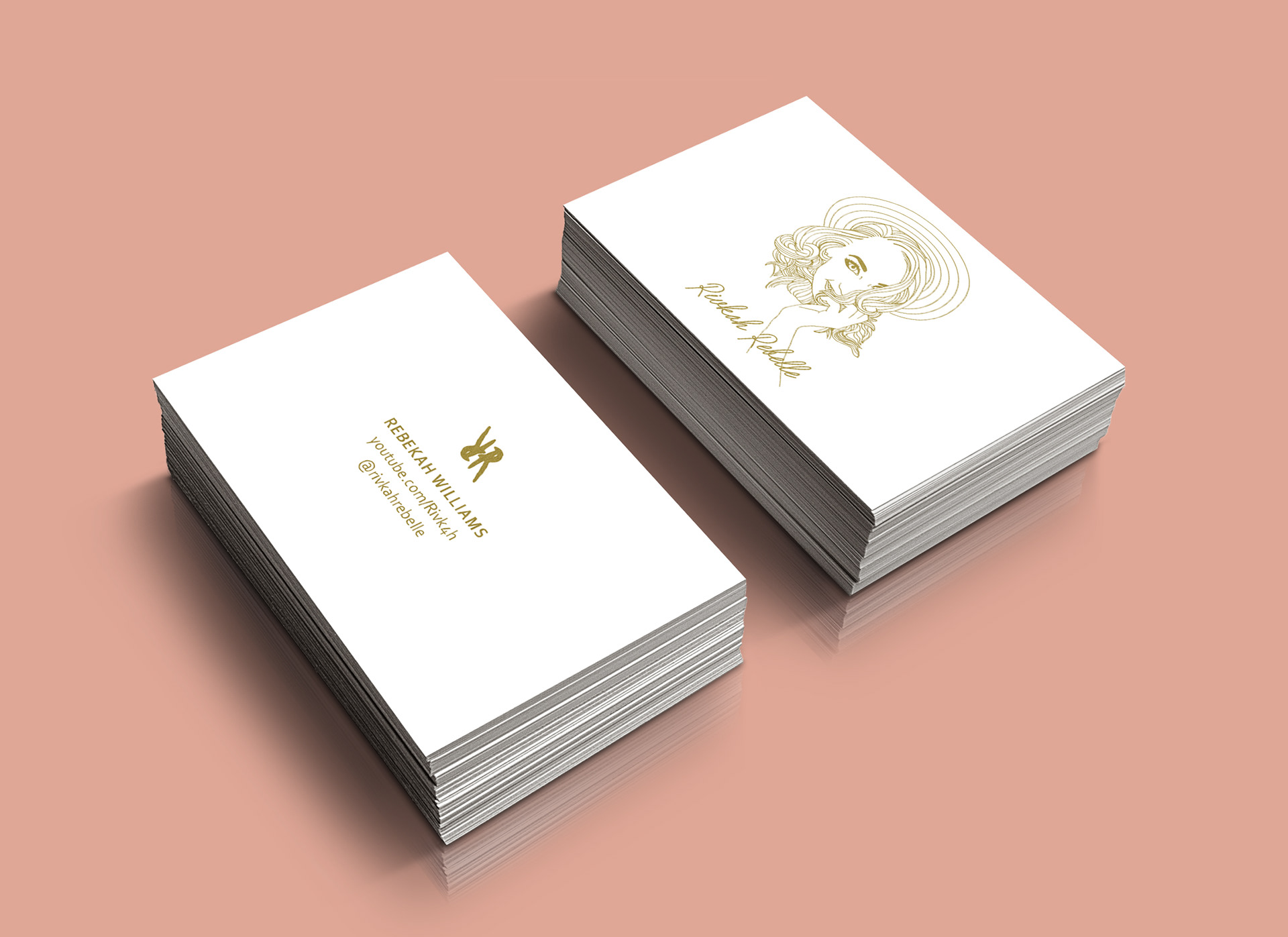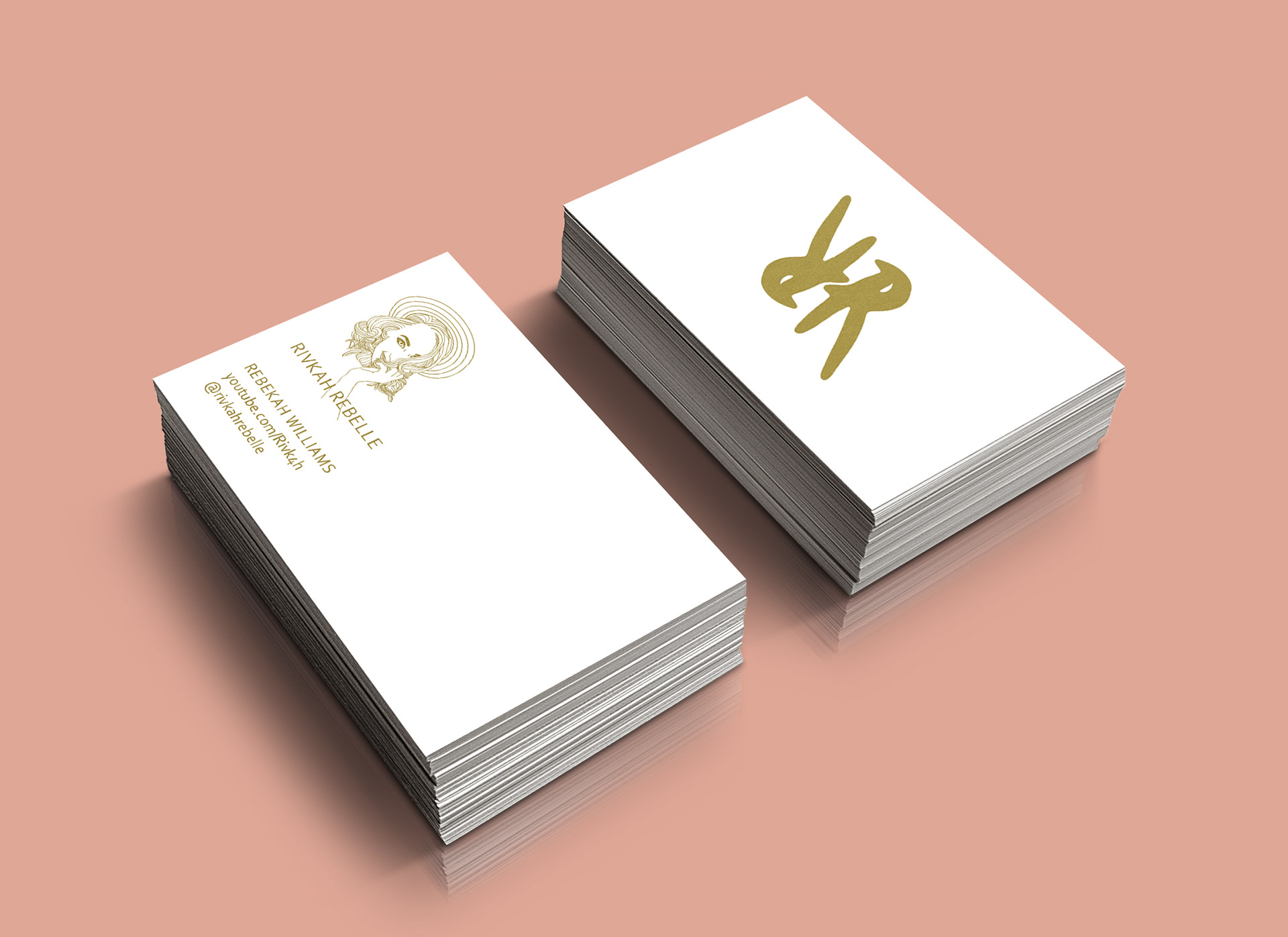 The illustration is a portrait of the client, and was first hand drawn, then vectorised, the lines were cleaned up, and then edited and finalised. 
To create the Rs in the logo, I painted pages of Rs in watercolour on paper, and then vectorised and edited them in Illustrator.